After hearing Heidi Badenhorst of aYo Holdings speak this morning at the Hyland CommunityLIVE 2002 general session, I knew that I wanted to see her breakout session for more details on what they're doing. I use microinsurance as an example of a new business model that insurance companies can consider once they've automated a lot of their processes (otherwise, it's not cost-effective), but this is the first chance that I've really had to hear more about microinsurance in action.
Ayo provides low-cost hospital and life insurance (as well as a few other types) for more than 17M people across several African countries, with the goal to scale up to more than 100M customers. As with a lot of other businesses spreading into developing countries, the customers use their mobile phones to interact with aYo's insurance products through mobile money for receiving payments and WhatsApp chatbots for gathering information and submitting documents. aYo is owned by MTN, the largest mobile provider in Africa, and the insurance service was first started as a loyalty benefit for mobile customers.
Microinsurance is about tiny premiums and small payouts — small amounts in our rich countries, but a day's pay in many African markets — and the only way to do this effectively is to maximize the amount of automation. Medical records are rudimentary, often hand-written and without standard treatment or claim codes, making it difficult to automate and subject to fraud.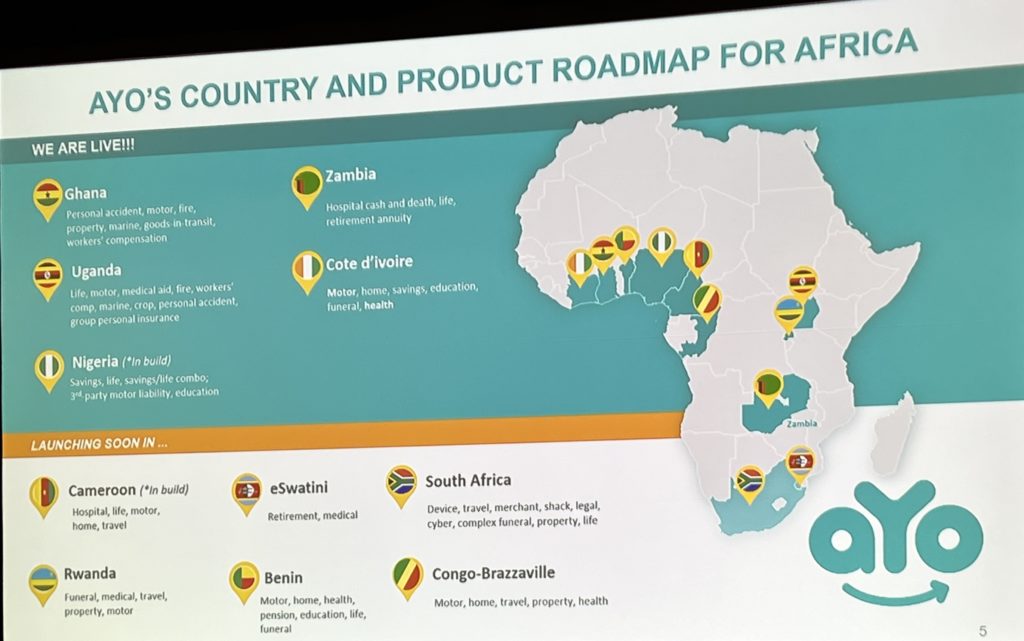 They have been managing all of this with manual processes (including manual downloads of documents) and spreadsheets, but are moving to a greater degree of automation using Alfresco Process Automation (APA) and other components to pay 80% of the claims without human intervention. Obviously, they need content management and intelligent capture as well, but the content-centric process orchestration and AI for fraud detection are key to automation. They also needed a cloud solution to support their multi-national operations, and something that integrated well with their claims system. Since their solution is tightly integrated with the phone network, they can use location data from the claim to correlate with hospital locations as another potential anti-fraud check. They're also using behavioral data from how their customers interact with WhatsApp to optimize their customer experience.
We saw a video of what a claim looks like from the customer side — WhatsApp chatbot with links for uploading documents — as well as the internal aYo operations side in more conventional Alfresco workspaces and dashboards. This was really inspirational on a number of levels. First of all, just from a business and technology standpoint, they're doing a great job of improving their business through automation. More importantly, they are using this to allow for cost-effective processing of very small claims, and thereby enabling coverage for millions of people who have never previously had access to insurance. Truly, a transformational business model for insurance.