Today is Ada Lovelace Day — marking the contributions of the world's first "programmer" — and the perfect day for Bizagi to launch their Ask Ada generative AI that helps knowledge workers find answers to questions about their organization's data. Check out the short video clip on the AI product page to see how it looks to a user; basically, this is conversational analytics out of the box without having to predefine the analytics.
I had a sneak peak a few days ago with the always-informative Rachel Brennan, Bizagi's VP of Product and Solutions Marketing, and she pointed out some of the important governance and privacy safeguards that they have put in place:
Ada uses Azure Private OpenAI GPT Service, rather than the public service
Ada is trained on Bizagi's data structure and does not share any private data
Ada filters information to present only what is authorized and relevant to the user's role and context
This focus on governance and privacy is something that a lot of companies are struggling with, but Bizagi seems to be moving in the right direction.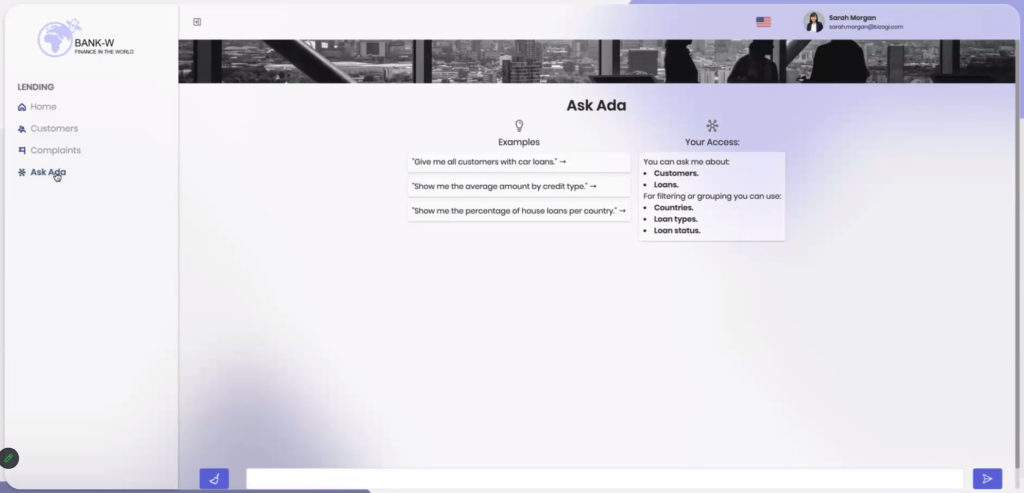 Many companies are choosing to focus on genAI for "co-pilot" developer tasks, including creating process models, or for replacing human steps in processes; having Ada as a trusted advisor for knowledge workers is a different angle to how AI can be used in the context of business processes. I'm imagining many other types of "user assist" tasks where AI can be applied, such as summarizing a long-running customer transaction so that the worker don't have to read through every piece of content associated with that customer.
Ask Ada will be released this month, and is free to Bizagi customers until June 30, 2024. Looking forward to see how they expand these capabilities in the months to come.