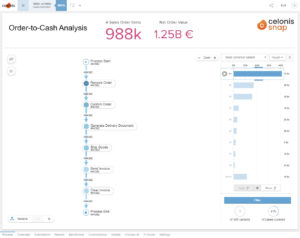 I attended a webinar today where Celonis showed Snap, the new free tier of their cloud-based process mining platform. It can work with flat files (CSV) or manually connect to ServiceNow, Google Sheets and a few other data sources directly, plus it supports teams for collaboration. You're limited to uploading 500MB of data (which is a lot of records you're uploading just case ID, activity name, resource, start and end time), and there's no continuous data integration for event collection the way there is with their full-blown IBC Enterprise version; additionally, several functions from the main product are visible but not enabled. However, if you want to dip your toe into process mining with real-sized datasets, this is a good choice.
The process mining functionality is similar to what you see with competitive products, plus some nice dashboard capabilities for visualizing not just the overall discovered process flow, but for drilling into problem areas to do root cause analysis.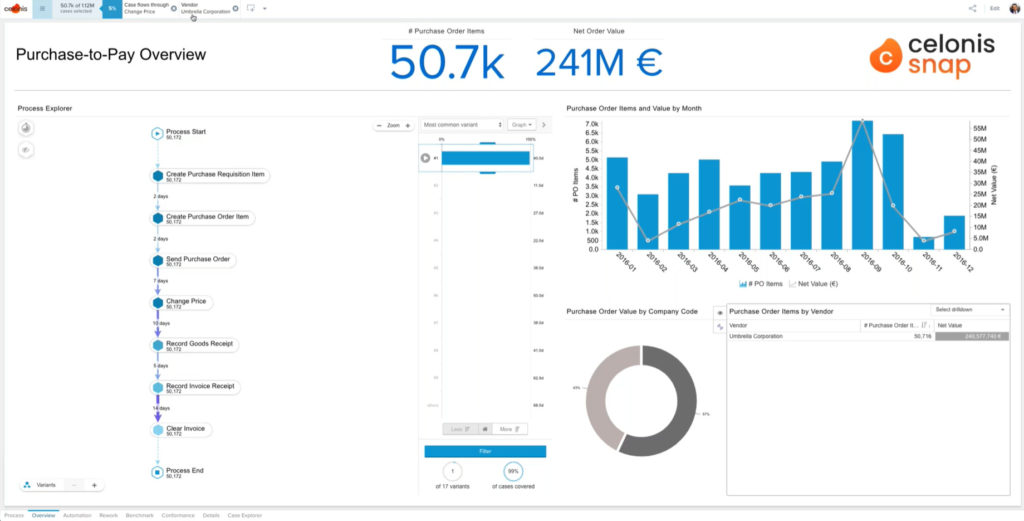 You can sign up for a free Celonis Snap account on their website. It self-deploys within a couple of minutes, creating a team account and setting you up as the admin, with the ability to add other users to the team. It doesn't support everything in the paid platform, but definitely a good way to get started with process mining. There's also an online community to ask (and answer) questions.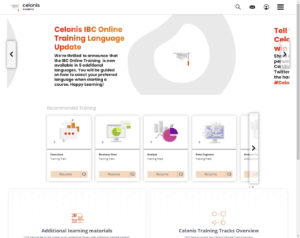 They are also offering free online training (not sure if that's just now or if they will do this on an ongoing basis) that covers their full paid product suite; if you're using Snap, the parts of the training related to process discovery and analysis will be relevant. They are launching free Snap-specific training next week, and adding new features to the product such as connectors to SAP Ariba. Obviously, they'd like to leverage free accounts into paid accounts, but this is more than just a 30-day trial or non-functional demo account; you can do some real work with the free version and move to the paid version when your data or processing needs exceed that.