I'm doing a series of posts on the Trisotech blog, and this month I'm digging into the concept of a broader center of excellence (CoE) around business automation because I've seen a lot of problems when CoEs are implemented around a specific methodology, technology or tool, e.g., a BPM CoE, or even worse, a [insert vendor name here] BPMS CoE.
In addition to my consulting practice, where I see CoEs in practice and help organizations to create them, I work with a lot of vendors. I included a diagram of how most vendors see themselves relative to their market: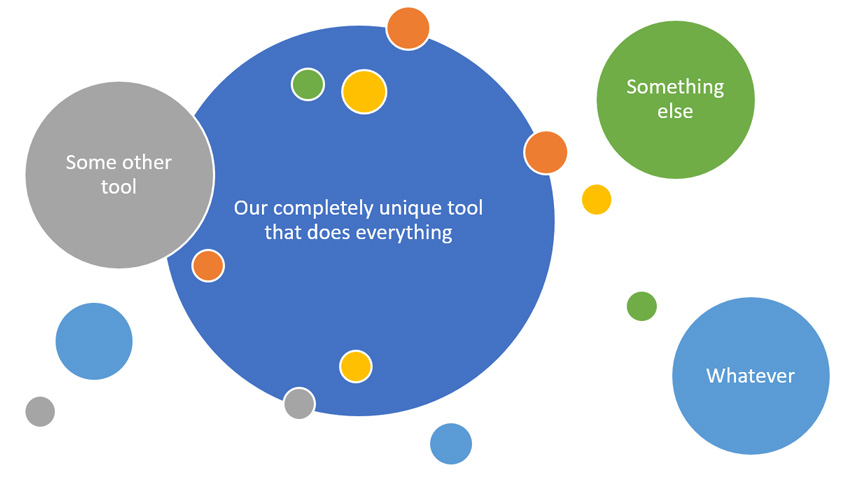 Head on over to the Trisotech blog to read the entire article.