Modeling Decisions With Embedded Testing. Daniel Schmitz-Hübsch and Ulrich Striffler, Materna
Daniel Schmitz-Hübsch and Ulrich Striffler of Materna, who presented earlier this week on whether FEEL is friendly enough, returned to discuss testing of decision models using a tool that they have developed. The typical life cycle for developing and testing decision models has a business analyst modeling the decisions and creating test cases, but having to pass it off to a developer for executing the test cases and drawing conclusions to feed back into the design. To cut the developer out of the cycle — and therefore shorten the lifecycle — they have developed declab, a browser-based test harness for decision models and test cases. Business analysts can perform ad hoc tests, or build a tree of test cases.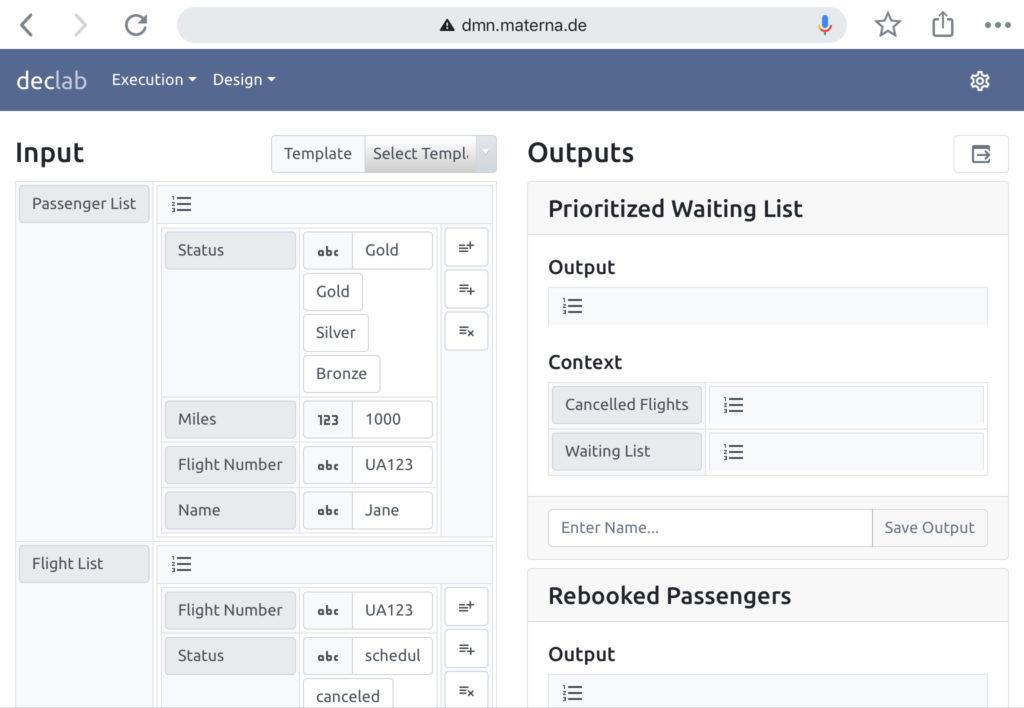 This includes FEEL testing, and the business analyst can enter and test and variety of constructs to test out a field function without having to deploy an entire model — envision an analyst with their modeler on one screen and declab on another screen to allow them to do micro-testing as they design decision models.
Materna has released the tool as open source, and it's based on Red Hat's DROOLS engine performing the tests in the background. You can try it out online here. Lots of great suggestions and comments from the audience; hopefully some of them will contribute to the open source project.
Exploiting payroll knowledge with Viren. Tim Stuyckens, Teal Partners
Tinm Stuyckens presented on their Viren decision-based tool for modeling and executing knowledge, specifically for calculating expat tax in payroll software. Payroll tax in Belgium is particularly complex, and sometimes it's difficult to know which statutes to apply to make the most beneficial calculation.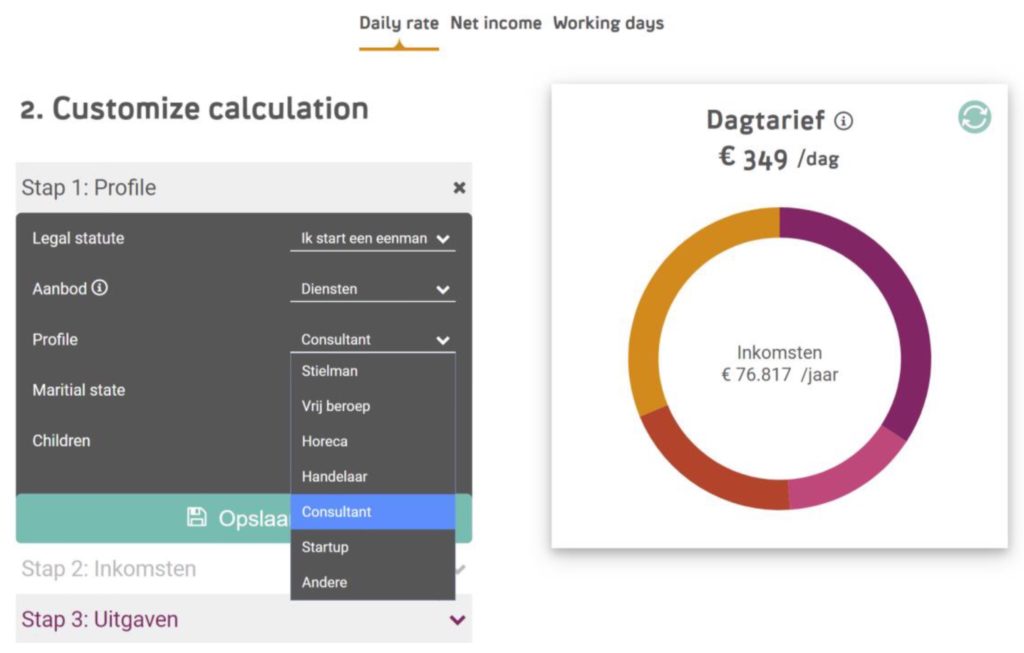 In addition to straightforward tax calculations, the tool can work backwards from a desired point to the necessary conditions, such as how many days to work in order to earn a certain income, or the optimal day rate to minimize taxes and earn a certain income. Business analysts can enter and modify the knowledge rules and data, while the platform handles versioning, compilation and deployment.
They use declarative rules and structured data to represent knowledge in the system, and apply constraint solvers for optimization with non-linear constraints. They only discovered DMN earlier this year and have embraced it in their tool, providing a unified DRD and decision tables to allow business analysts to more easily step through the decision logic.
Decision Management as a Service. Dennis Aarts, The Business Analysts
The last presentation in this session was by Dennis Aarts on a use case of decision management shared services model at Informatie Vlaanderen, an entity of the Flemish government in Belgium. They provide digital services to other parts of the government, and they were looking at ways to improve the quality and consistency of their services. The solution is Automatisch Advies (Automated Advice) which includes authentic and authorized data sources, orchestration using Camunda BPM, and business rules using IBM ODM. It has an extensible architecture to allow other capabilities to be integrated in the future, such as AI/ML.
There were several goals for the project, including productivity (reducing cycle time, reuse of data), regulatory (GDPR requirements) and ease of use (business can make modifications). The solution provides a centralized platform where rules can be developed and used by multiple entities.

Having decisions as a shared service amongst many government entities has many benefits in terms of reuse across entities, and not requiring expertise or maintenance skills for the platform in each entity. Like any shared services IT, however, there are complexities in allocating costs, governance of the decision models, security of models specific to a subset of entities, and maintenance of the rule sets.
This was my last session of DecisionCAMP 2019 — I'm skipping the final vendor statements and the closing remarks to head off and have a few days of vacation before I have to return to real life sometime next week. It's been a great experience, and thanks to Jacob Feldman for inviting me. It's been several years since I've been in Bolzano, and it's just as beautiful as I remember.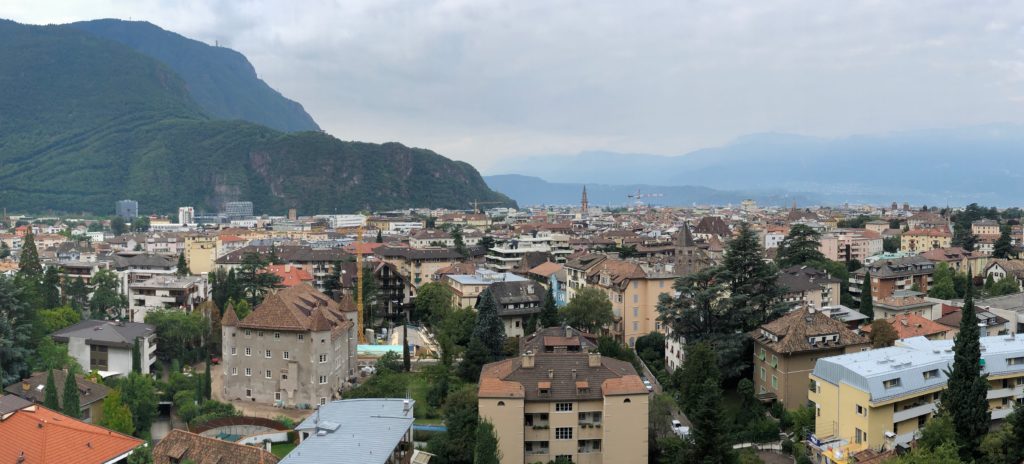 This has been a bit of an epic trip, having left home almost three weeks ago to attend the academic BPM conference in Vienna, give a keynote at CamundaCon in Berlin, then here for DecisionCAMP. You can find my coverage for each of those events at the links.