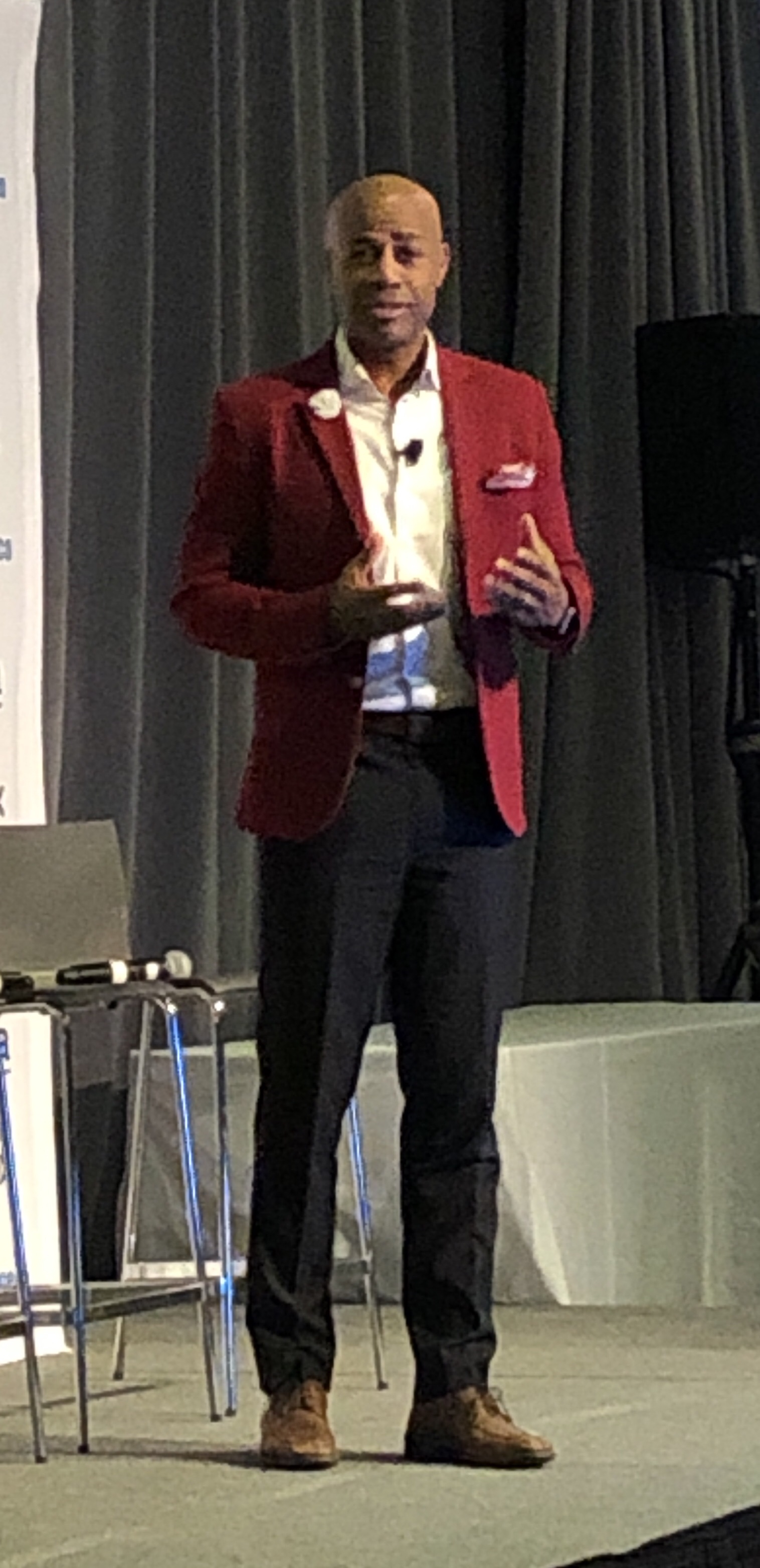 Rob Meikle, CIO at the city of Toronto, gave a fast-paced and inspiring keynote to close out the morning at Technicity. I can't do justice to his talk here (hopefully there will be a video, because he's a great speaker), but a few points did resonate with me.
There's a correlation between digital access and socioeconomic level, and we need to use technology to drive digital inclusion.
Interactions between government and constituents needs to be more digital and more responsive.
The most inclusive cities are the most successful.
Focus on meaningful and measurable outcomes to make the city prosperous.
IT organization is being reworked to support a digital city model.
Policies need to be transformed faster to keep up with data usages: innovation is in policies, not just technology.
Increasing digital literacy is a mandate for the city in order to benefit residents.
The city creates a lot of opportunities, but also needs to focus on outcomes to benefit all residents — such as the one in four children in the city who live in poverty.
Good focus on how public sector technology should focus on social good as well as making government more efficient.
If I see a link to the video published, I'll come back and update this post.
Update: here's the video!