We had a quick review of the City's Administrative Penalty System (APS), which lets you pay or dispute your parking ticket online, with a panel made up of Lenny Di Marco, senior systems integrator; Kelli Chapman, director of prosecution services; and Susan Garossino, director of court services.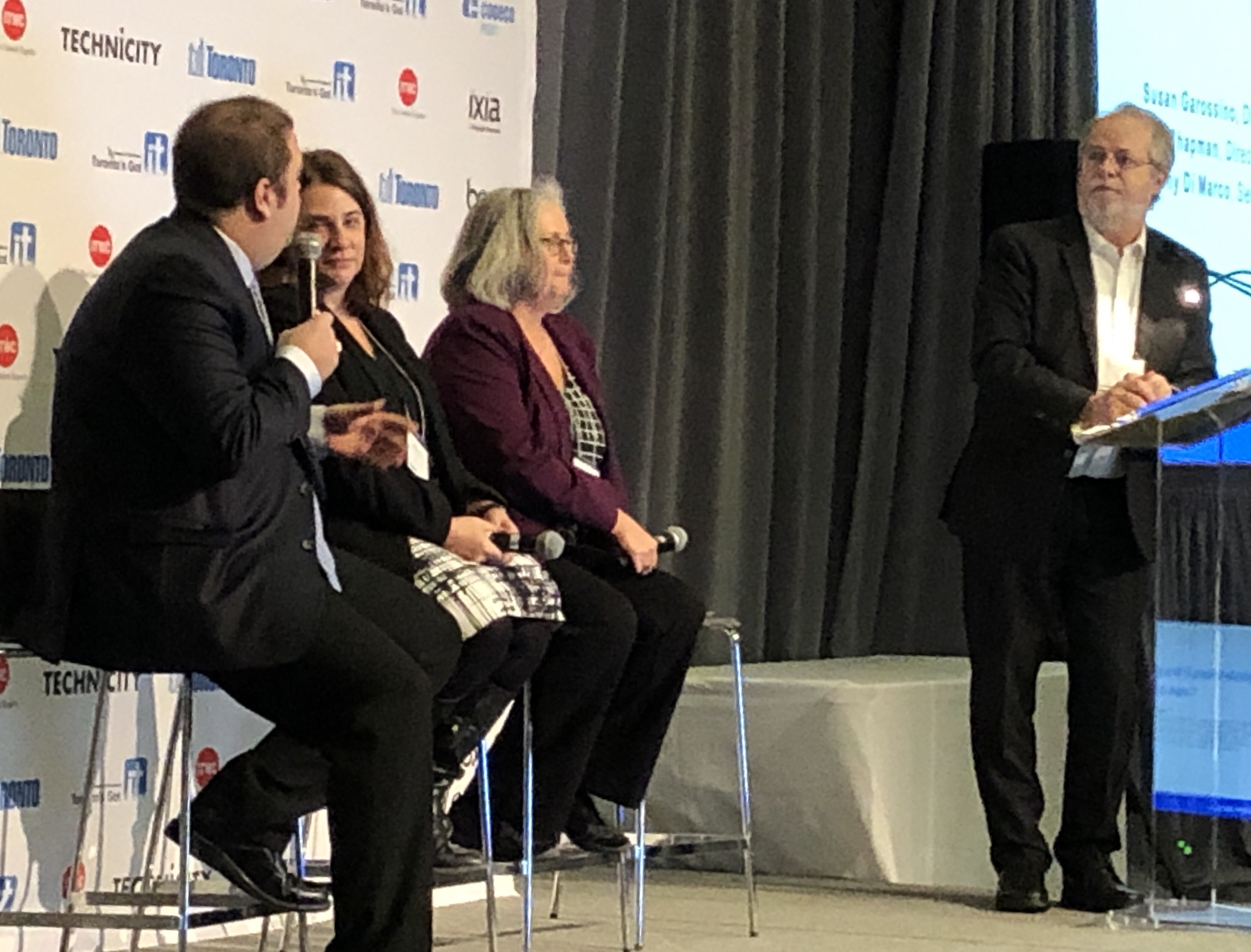 Technologically, this was a challenge to integrate old COBOL systems and newer systems across both city and provincial agencies, but there was also a cultural change to do some level of dispute resolution online rather than in the courts. Paying online isn't new (I seem to remember paying a ticket online years ago when I still had a car), but the process of requesting a review and appealing a review result now happens in a matter of weeks rather than years. In addition to the obvious benefit of a timely outcome – which is better for citizens to get things sorted out, for the city in terms of resolving tickets faster, and for police officers who don't have to attend court if the issue is resolved online — this also frees up court time for more serious charges. It's still possible to do this in person, but a lot of people don't have the time to get to a city office during business hours, or don't want to go through the face-to-face process.
This is not just a matter of keeping up with regular day-to-day parking violations, but managing peaks that occur when the city has ticketing blitzes (usually caused when an elected official wants to make a statement about being tough on parking offenders).
The whole project took 12-14 months from inception to rollout, and is based on integrating and extending their COBOL back end and other existing systems, rather than purchasing new technology or bringing in outside help. Definitely some technology challenges, but also assessing the needs of the stakeholders from the city, the province and the police so that they can do their job including the new online review and adjudication roles.
Cool stuff, even if you don't like paying parking tickets. Sounds like they're already working on another integration project for next year related to Vision Zero, although we didn't get the details.