After the keynote, I attended the Journal First session, which was a collection of eight 15-minute presentations of papers that have been accepted by relevant journals (in contrast to the regular research papers seen in other presentations). It was like the speed-dating of presentations and I didn't take any specific notes, but did snap a few photos and linked to the papers where I could find them. Lots of interesting ideas, in small snippets.
The biggest business process management problems to solve before we die (Iris Beerepoot et al.), presented by Iris Beerepoot.
Methods that bridge business models and business processes: a synthesis of the literature (Paola Lara Machado, Montijn van de Ven, Banu Aysolmaz, Alexia Athanasopoulou, Baris Ozkan and Oktay Turetken), presented by Banu Aysolmaz.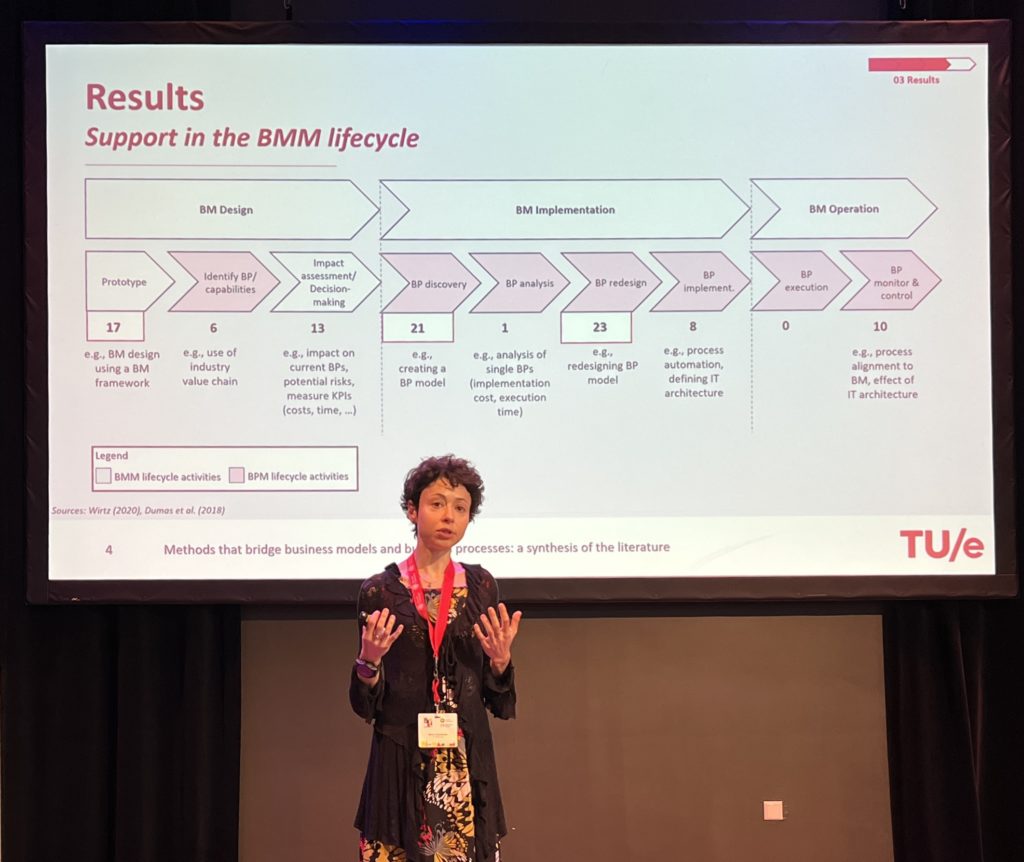 Conformance checking of process event streams with constraints on data retention (Rashid Zaman, Marwan Hassani and Boudewijn Van Dongen), presented by Rashid Zaman.
ProcessGAN: Supporting the creation of business process improvement ideas through generative machine learning (Christopher van Dun, Linda Moder, Wolfgang Kratsch and Maximilian Röglinger), presented by Wolfgang Kratsch.
Quantifying chatbots' ability to learn business processes (Christoph Kecht, Andreas Egger, Wolfgang Kratsch and Maximilian Roeglinger), also presented by Wolfgang Kratsch.
Extracting Reusable Fragments From Data-Centric Process Variants (Rik Eshuis), presented by Rik Eshuis.
Security and privacy concerns in cloud-based scientific and business workflows: A systematic review (Nafiseh Soveizi, Fatih Turkmen and Dimka Karastoyanova), presented by Nafiseh Soveizi.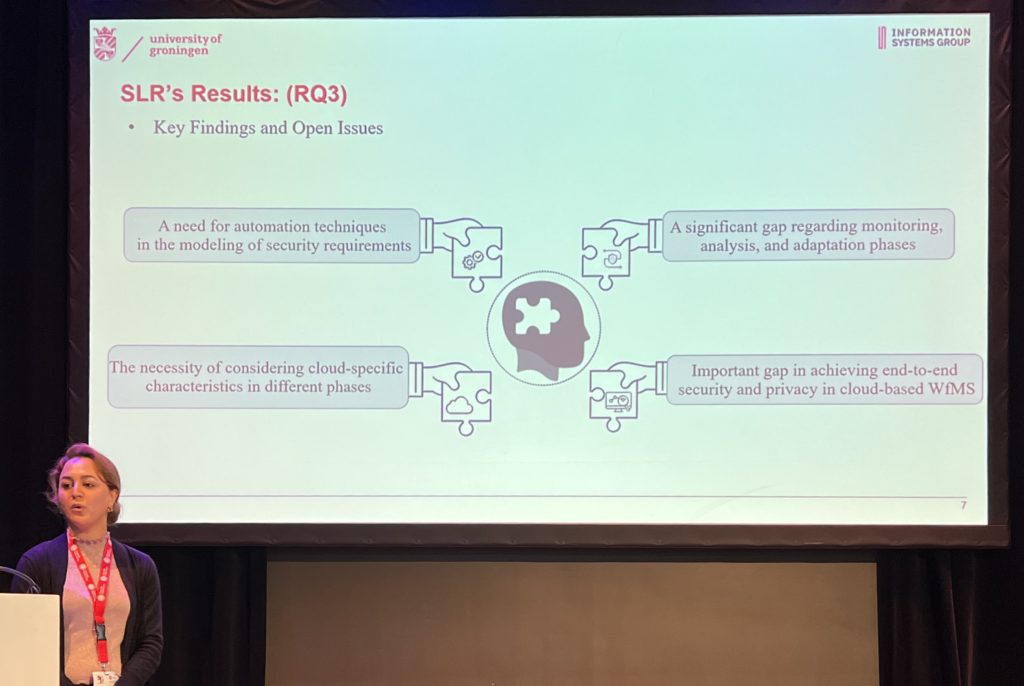 Process fragments discovery from emails: Functional, data and behavioral perspectives discovery (Marwa Elleuch, Oumaima Alaoui Ismaili, Nassim Laga and Walid Gaaloul), presented by Marwa Elleuch. I found this paper really fascinating since so many business processes exist only in emails and spreadsheets, not enterprise systems or BPMS.