We're reaching the end of what would have been the usual spring season of tech conferences, although all of them moved online with varying degrees of success. After the first few that I attended, I promised a summary of the best and worst practices, and I still plan to do that, but Jacob Feldman convinced me to help him out with the logistics for the online version of DecisionCAMP, which was supposed to be in Oslo next week. I first attended DecisionCAMP last year in Bolzano since I was already in Berlin the week before for CamundaCan, and managed to spend a few days vacation in northern Italy as a bonus. This year, I won't be blogging about it live, because I'll be running the logistics and the on-screen monitoring. This is giving me a chance to test-drive some of my ideas about how to run a good online event without spending a fortune.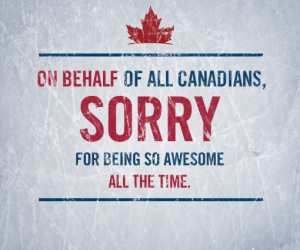 Note that the last day of the conference, Wednesday July 1, is Canada Day: a major national holiday sometimes referred to as "Canada's birthday", but I'll be online moderating the conference because who's really going anywhere these days. I do expect everyone on the Zoom meeting that day to be sporting a red maple leaf, or at least be wearing red and white, at risk of having their video disabled by the diabolical Canadian moderator.
Here's how we're running it:
Registration is via the Declarative AI 2020 site, and is open until tomorrow, June 27.
All presentations will be live on Zoom, with simultaneously livestreaming on YouTube. If you are registered, you will receive the Zoom link; if you're not registered or prefer to watch on YouTube, subscribe to the DecisionCAMP YouTube channel and watch it there.
Discussions and Q&A will be on the DecisionCAMP Slack workspace, with dedicated channels for discussions about each day's presentations. We are encouraging presenters to engage with their audience there after their presentation to answer any open questions, and we already have some discussions going on. This type of persistent, multi-threaded platform is much better for emulating the types of hallway conversations and presenter Q&A that might occur at an in-person conference
For Zoom attendees, there will also be the option to use the "raise hand" feature and ask a question verbally during the presentation.
We already have four pre-conference presentations that you can see on the YouTube channel; all of the presentations from next week will join them for on-demand viewing except where the presenter asks us not to record their session.
I've learned a lot about online conference tools in the past month or so, including:
Zoom features, settings and all variations on recording to have the best possible experience during and after each presentation. I will share all of those in my "best practices" post that I'll create after DecisionCAMP is over, based on what I've seen from all the online conferences this spring.
Slack, which I have used before but I've never created/administered a workspace or added apps.
YouTube livestreaming, or rather, stream-through from Zoom. This is a very cool feature of how Zoom and YouTube work together, but you have to learn a few things, such as to manually end the stream over on YouTube once you've closed the Zoom meeting so that it doesn't keep running with no data input for several hours. Oops.
I'm not being financially compensated for working on DecisionCAMP: I've been treating it as a learning experience.