Aside from the really poorly scaled logo graphic at the top that looks all squished, does anyone see anything wrong with this website that pops up when I try to access the wifi at the Metro Toronto Convention Centre?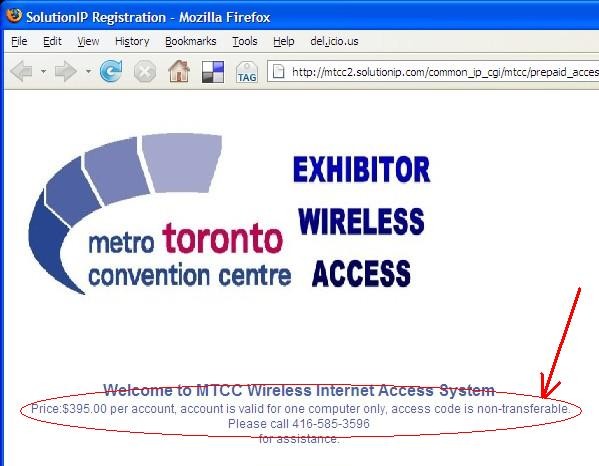 That's right, $395 for access for a single computer. No, there's no missing period in that number, it's three hundred and ninety-five dollars. I realize that this is targeted at exhibitors, but seriously, this is flat-out extortion.
Note to anyone attending or exhibiting at a conference at MTCC: you're in range of Toronto Hydro's One Zone wifi, which is $10/day.